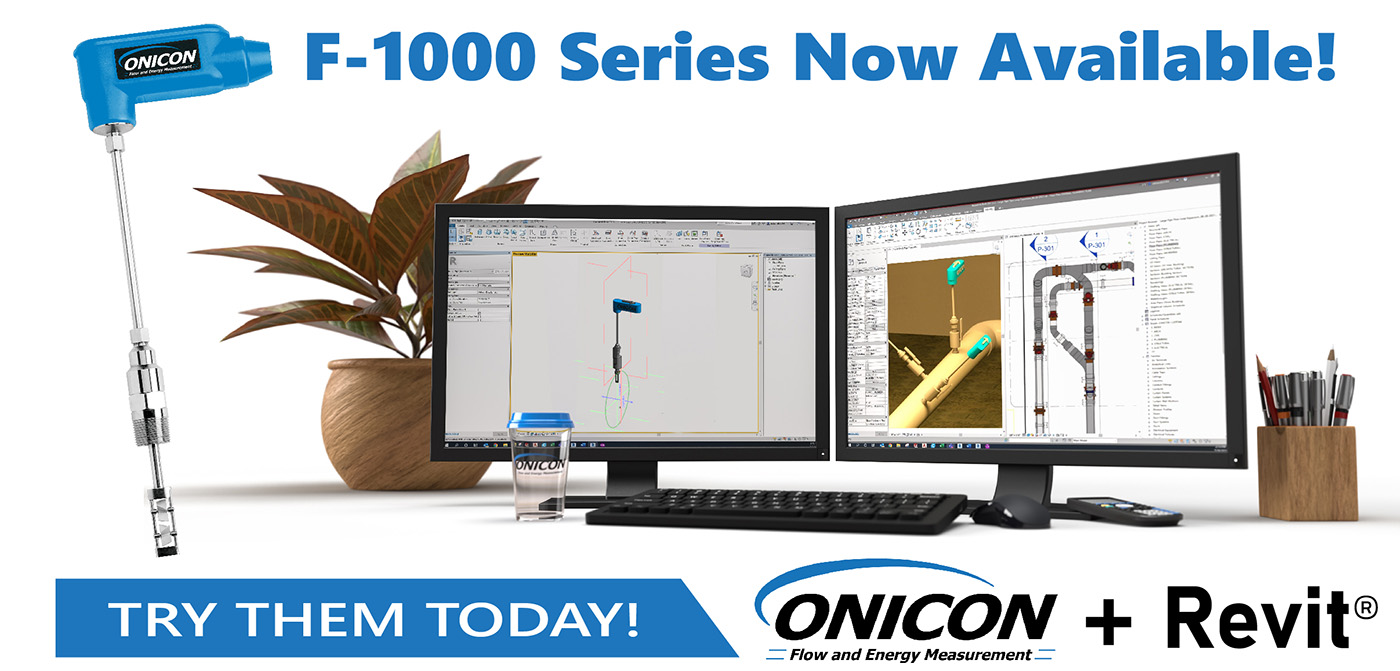 Since 2021, ONICON has been designing a Revit library to help our customers implement flow metering into their designs. We are pleased to announce that the F-1000 Series Insertion Turbine Flow Meter Revit Families are now available.
This release includes:
How to use Guide
Features and functionality document
3D models and demonstration of product design in detail
Family parameters to ensure accuracy in selection
The F-1000 joins the FSM-3 SuperMag, F-4300 Clamp-on Ultrasonic, and the F-3500 Insertion Electromagnetic Flow Meters to ONICON's expanding REVIT Families. As a leader in the HVAC flow and energy measurement industry for 35 years, ONICON knows how important it is for accuracy in project models and how they can help save time and effort in your designs. ONICON Revit Families are a free tool available for download on our website on the product page or the downloads section. Try them today!