F-4300 Clamp-on Ultrasonic Flow Meter / Thermal Energy Measurement System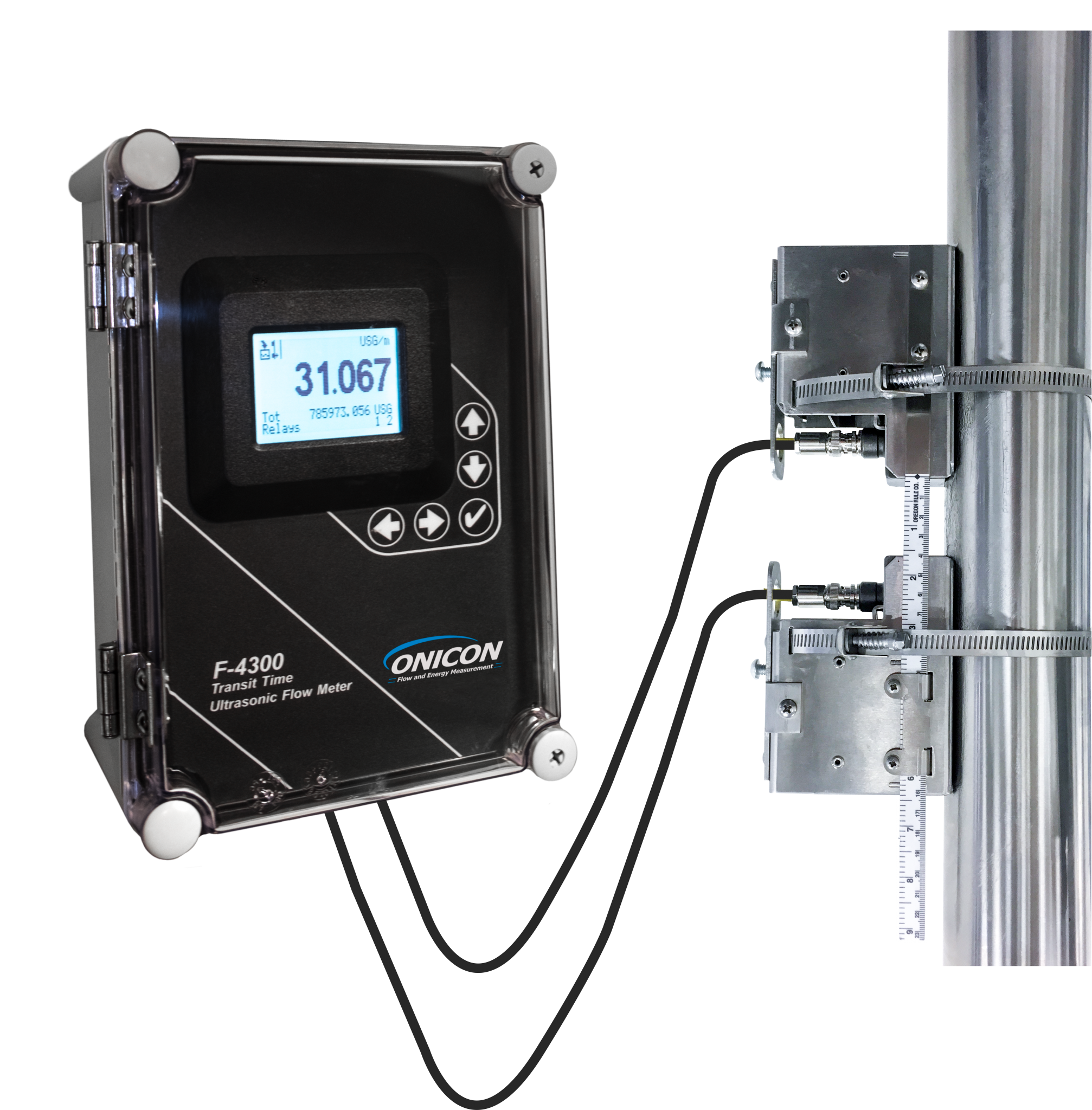 ONICON's F-4300 Clamp-on Ultrasonic Flow Meter/ Thermal Energy Measurement System is the non-invasive approach to highly accurate hydronic flow measurement. Using an innovative design incorporating matched transducers and easy to use hardware, it is ideal for installations in existing systems when shutdowns are impractical. The F-4300 is designed for use with pipes ranging from ½" to 48".
Typical Applications
The F-4300 Clamp-on Ultrasonic Flow Meter is ideal for chilled water, hot water, domestic water, condenser water and boiler feeds.
Ideal Solution for Retrofits and Baseline Monitoring
Clamp-on transducers allow for quick and easy installation with no system shutdown and no pressure drop. Each meter is provided with a built-in 128 megabyte data logger, making it an ideal solution for baseline monitoring.
Simple to Install and Commission
Every ONICON F-4300 is individually configured and programmed using customer specific application data. Complex field programming is not required.
High Confidence and Reliability
ONICON provides transducers that are optimized for specific pipe conditions, providing a strong, stable signal with an outstanding signal-to-noise ratio.
Native BACnet and MODBUS Communications
The F-4300 is provided with a single RS485 output that can be configured to operate on BACnet® MS/TP or MODBUS® RTU networks.