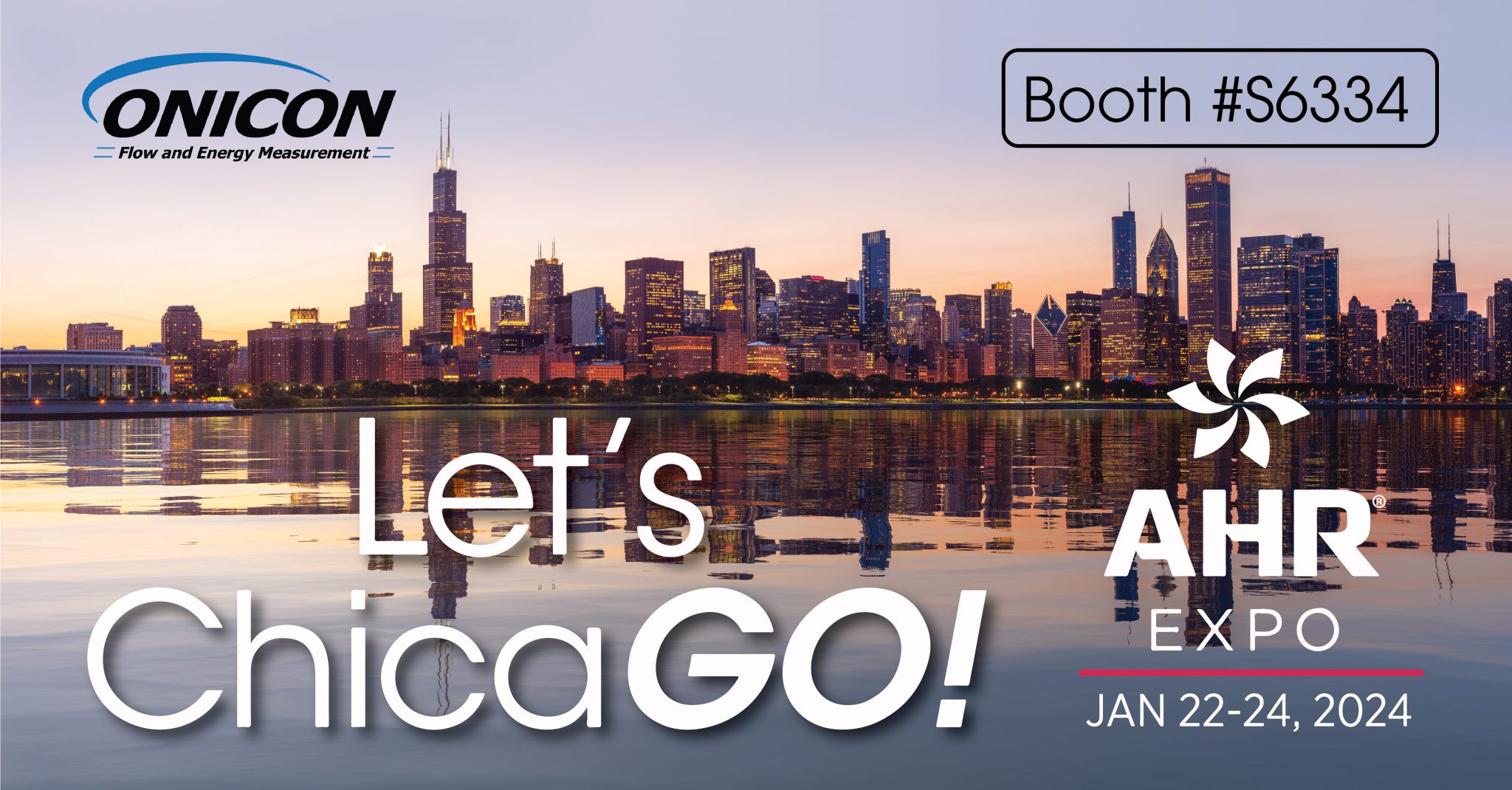 The countdown has begun, and the excitement is palpable as we gear up for the highly anticipated 2024 AHR Expo taking place January 22-24 at McCormick Place in Chicago, IL. We will be alongside Air Monitor Corporation showcasing our HVAC flow, energy, and airflow measurement solutions in Booth #S6334.
The AHR Expo is not just an exhibition — it's a convergence of expertise, innovation, and collaboration, and we're excited to be at the forefront of it all. As the world's largest HVACR event, it draws together a diverse group of industry professionals from across the globe. The expo offers an array of educational sessions, networking opportunities, and a collaborative space, bringing together attendees to share ideas—all within a single venue. We can't wait to meet with our sales reps, customers, and movers and shakers in the HVACR industry at the show.
"Sharing our newest innovations with attendees is always a delight, especially when we can showcase our products in action on the show floor." – Mike Rivers, Director of Sales and Marketing
Registration is free through January 20th and once you have registered, be sure to visit our Map Your Show page to see what we will be featuring and to make sure you don't miss out on visiting our booth while you're there. Our booth will be staffed with dedicated HVAC flow and energy experts throughout the event, ready to assist with any questions regarding applications or products.
We look forward to seeing you in Chicago and if you missed us last year in Atlanta, be sure to check out our 2023 AHR Expo Recap Video!