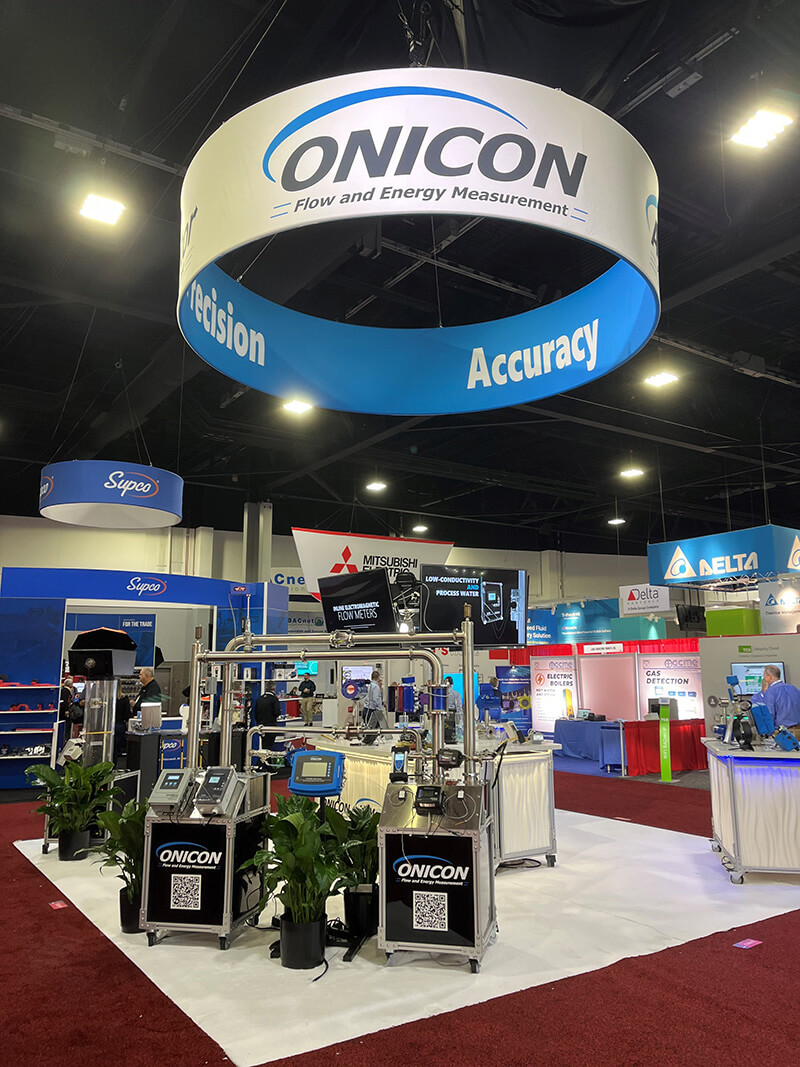 Check out our AHR 2023 Recap Video
We had the privilege of exhibiting at the AHR Expo in Atlanta earlier this month, and we're pleased to report that it was an incredibly successful experience for our team! As exhibitors, we had the opportunity to showcase our HVAC Flow and Energy Measurement products alongside Air Monitor Corporation to a wide range of HVACR industry professionals. We were thrilled to showcase our latest innovations and demonstrate how they can help our customers improve their operations and achieve their goals.
Throughout the expo, we also had the privilege of engaging with our local representatives who journeyed from all over the world to attend. The Expo provided us with ample opportunities to connect with them, including at our sales meeting held in conjunction with the event, and on the expo hall floor.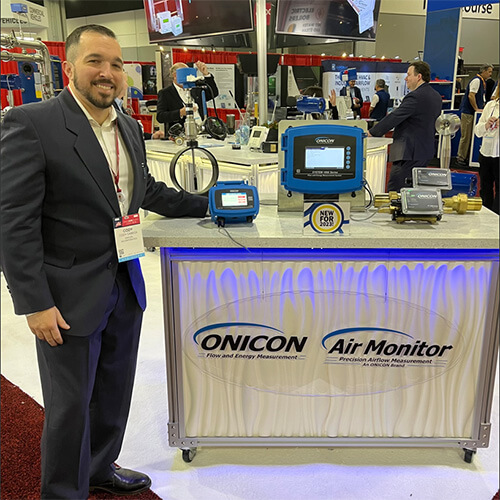 Our booth at the Expo was a hit with visitors, who were drawn in by demo units showcasing our technologies in action, and new products table. Our newest product, the System-1000 Multi-Channel Flow and Energy Measurement System, generated a lot of interest and was certainly one of our most popular displays. Aside from exhibiting, our team also took advantage of the educational sessions, which were invaluable for learning about the latest trends and best practices in the industry. We're eager to integrate these insights into our future products, ensuring that we continue to provide innovative solutions that meet the needs of our customers.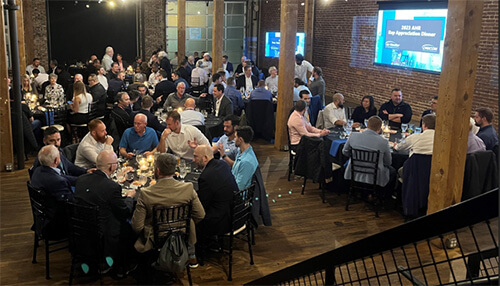 Outside of the Expo Hall, the highlight of the show was our annual Rep Appreciation dinner where we got to spend time with and honor our reps for their tremendous efforts over the past year. This rep appreciation dinner was particularly special as we gave longtime employee, Bowen Ierna, the lifetime achievement award, and sent him off into a happy retirement.
Overall, the AHR Expo in Atlanta was a highly rewarding event for us and we thank everyone who participated with us. We're eagerly anticipating next year's expo in Chicago, in the meantime be sure to check this year's event Recap video on our YouTube Channel!