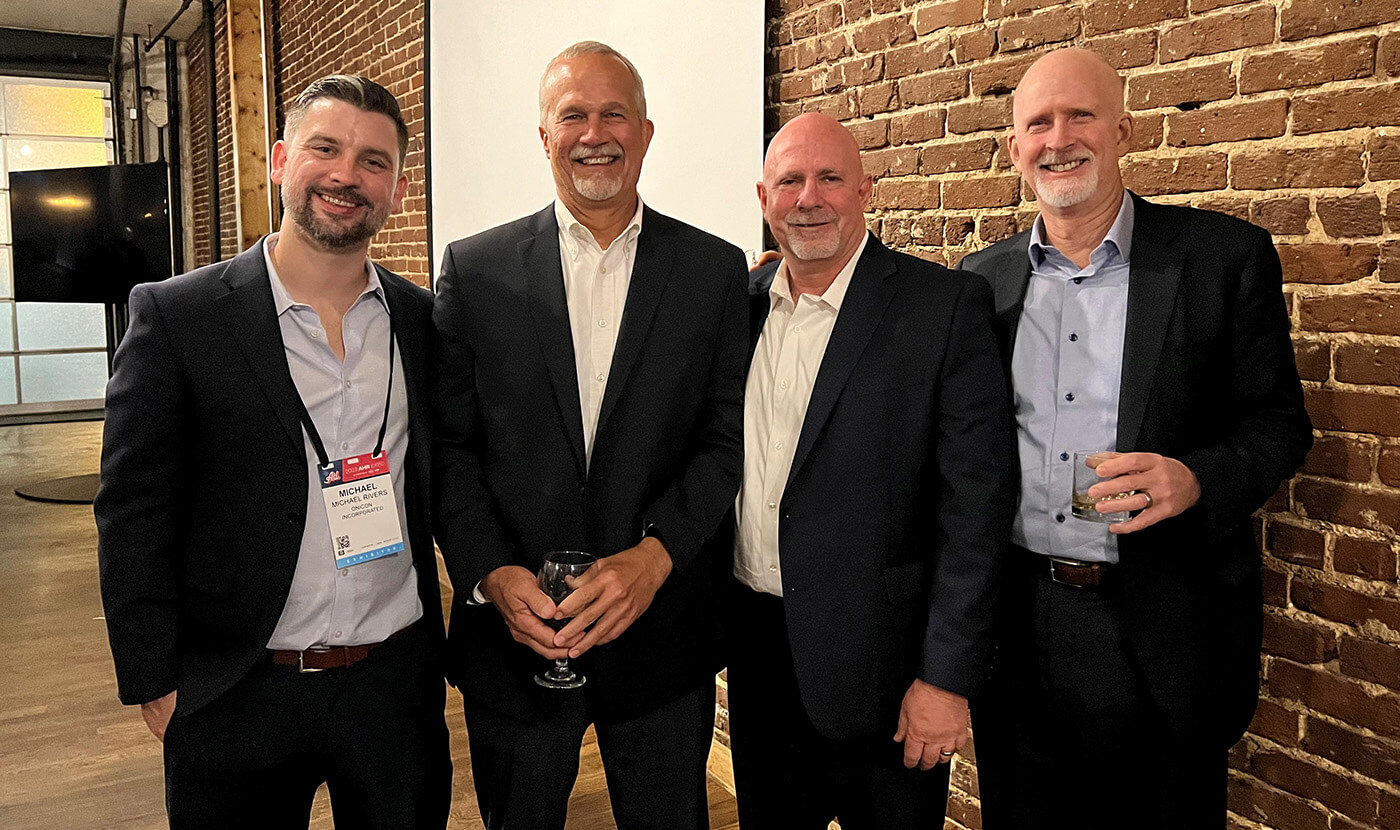 It is with mixed emotions that we announce the retirement of Bowen Ierna, a beloved member of our team and a true pioneer of our company. Bowen has played a critical role in the growth and success of our organization, and we had the opportunity to come together and celebrate his accomplishments at this year's AHR Expo, where he was awarded the Lifetime Achievement Award at our Annual Rep Appreciation Dinner.
Bowen joined our company in 1992, at a time when we were just starting out, and has been with us every step of the way. His dedication and passion for our company has been an inspiration to all of us, and it shows through the support of our representatives and sales teams. Starting out as a sales engineer, Bowen took on many responsibilities over the years while consistently exceeded expectations, eventually becoming our VP of Sales and Marketing and a true cornerstone of our company.
Bowen's contributions to our organization are numerous and wide-ranging. Whether it was finding new and innovative ways to improve our products, leading cross-functional sales teams, bringing on and building the success of our local representatives, or simply lending a listening ear to colleagues and friends, Bowen was always there, ready to help. His positive attitude and infectious smile brightened up even the most challenging days, and his wisdom and guidance has been invaluable to us all.
We cannot overstate Bowen's impact on our company, and his legacy will live on through the countless individuals he has mentored. Bowen has been a constant source of inspiration, and we will continue to build on his contributions. As he moves on to the next chapter of his life, we wish him a happy, healthy, well-deserved retirement. He has earned it, and we know he will continue to positively impact the world in whatever he chooses to do next.
Thank you, Bowen, for your years of service to ONICON.