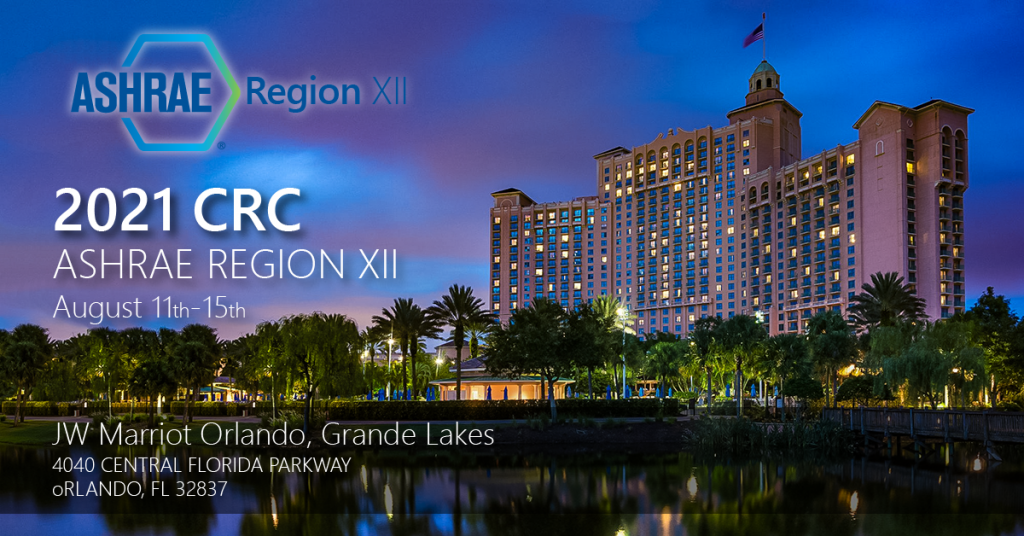 ONICON is proud to be a Silver Sponsor of the ASHRAE Region XII CRC  in Orlando August 11-13th!
ASHRAE is a diverse organization dedicated to advancing the arts and sciences of heating, ventilation, air conditioning and refrigeration to serve humanity and promote a sustainable world. The annual Region XII CRC brings together ASHRAE members from all over Florida and Latin America for four days of educational sessions, technical presentations, networking opportunities, and a vendor showcase. This event enhances the communication between members by encouraging sharing of ideas and celebrating all the successes and great things that have happened over the last year for the region.
"I am really excited to see everyone after so long apart! This event really dives into best practices and
new strategies within the ASHRAE community; it will be a great learning opportunity for all of us."
Ashley Bence – Senior Product Manager for ONICON & Air Monitor,
and 2021-2022 ASHRAE Florida West Coast Chapter Membership Promotion Chair.
We look forward to participating in the event alongside Air Monitor Corporation and meeting with our Region XII ASHRAE members during the vendor showcase to talk about our HVAC flow and Energy Measurement Solutions. See you in Orlando!