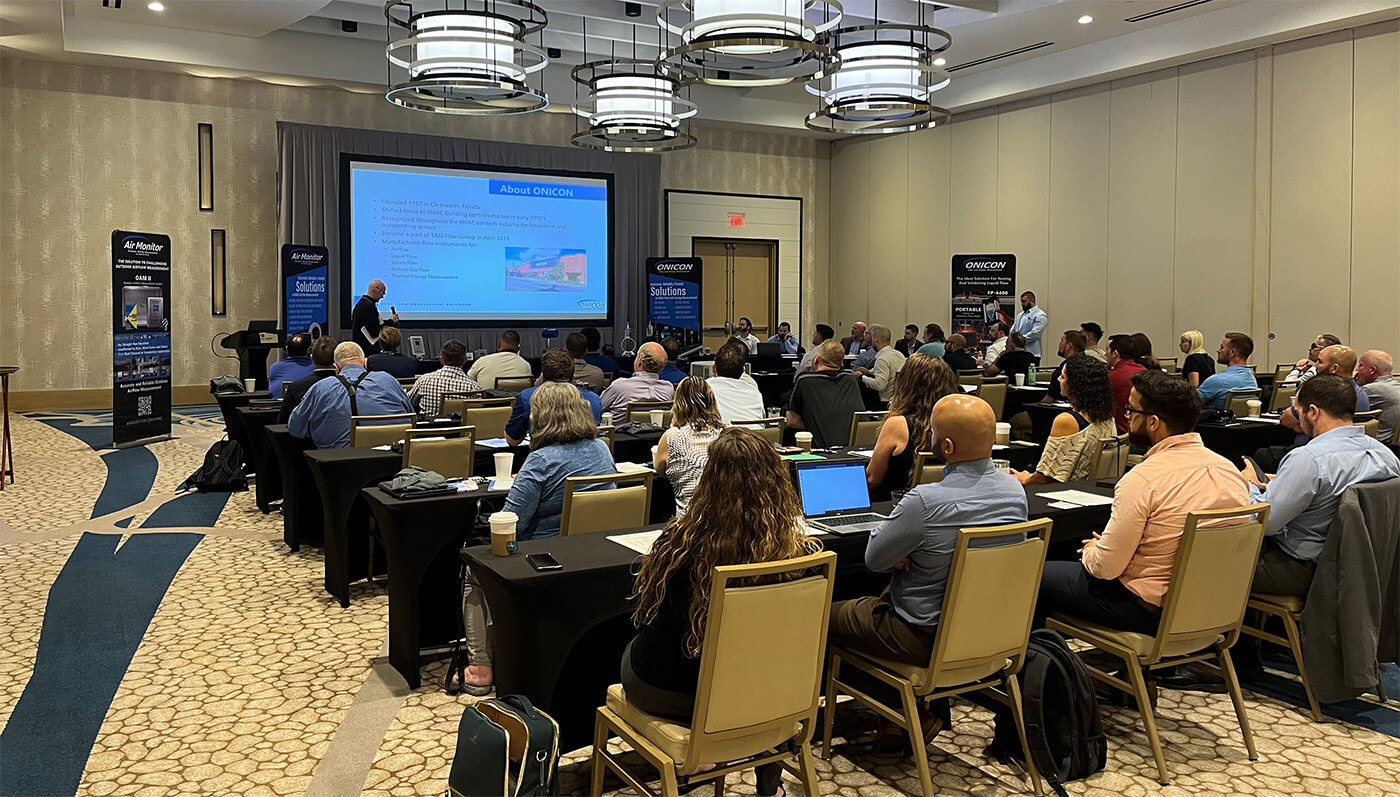 We were pleased to host our annual ONICON and Air Monitor Engineering Conference and Showcase October 14 on Clearwater Beach, Florida. The conference guests included our representatives and their customers who came from all over the country to participate in this HVAC Flow and Energy Measurement centered conference.
The event kicked off with a welcome reception Thursday evening at a local brewery where the group got to relax after a day of travel and enjoy a beautiful Florida gulf coast sunset!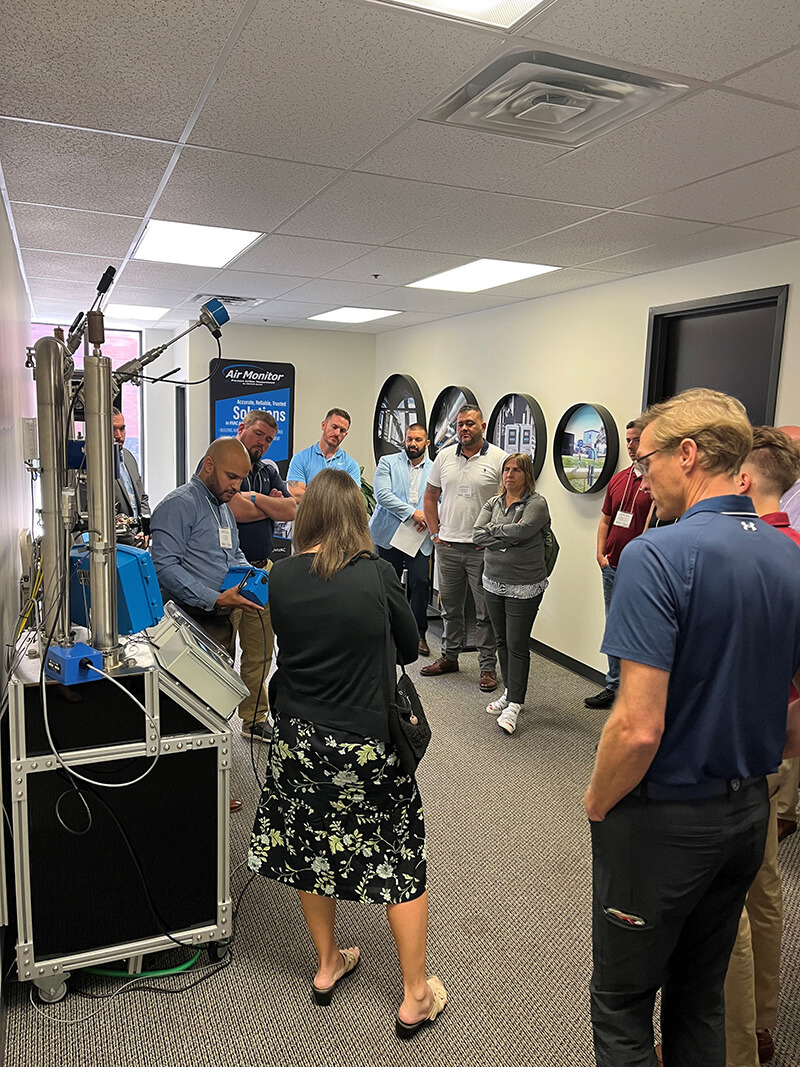 On Friday morning, conference participants had the opportunity to attend educational sessions around all things HVAC Flow & Energy Measurement including: fundamentals, technologies, applications, and effectively implementing and utilizing flow measurement. The various experience and backgrounds of the attendees curated great discussions and kept the group engaged throughout the day.
The information exchange throughout the day brought so many new perspectives; and the networking between our employees, our reps and customers was special. I think everyone who participated in the event left with some great new insight about how ONICON and Air Monitor can be an engineered solution provider for HVAC flow and energy measurement. – Mike Rivers, National Sales Manager
One of the highlights of the day was the ONICON Factory tour, where the guests got an inside look into our factory in Largo, FL. The tour included seeing our products in action on various flow loops, watching real time wet-calibrations, and getting insight into what's up and coming from our engineering and new product development departments.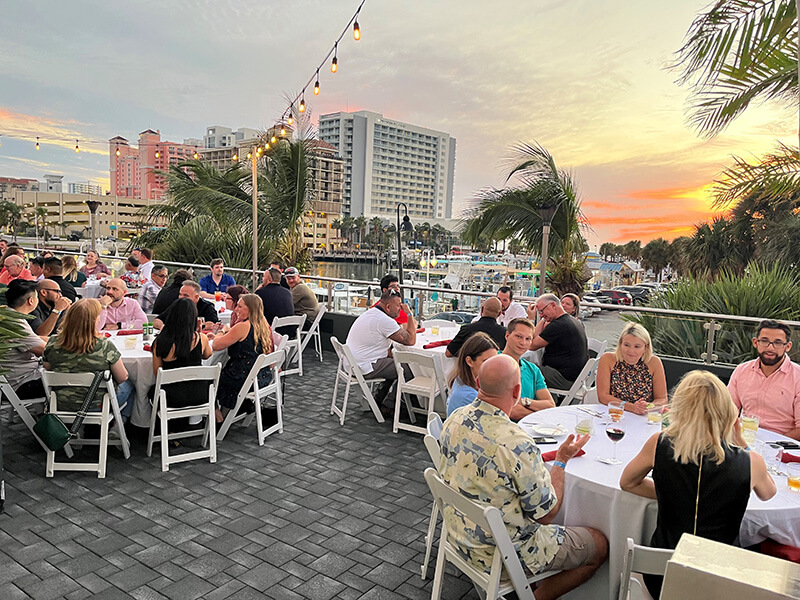 At the completion of the conference the group got together for a networking dinner during which the attendees could meet additional ONICON and Air Monitor employees and continue their conversations from the conference. Saturday morning our guests enjoyed a morning fishing outing followed by a fish fry where they could taste their catch and enjoy the fruits of their labor.
The Conference was a key source of information for the attendees, and the different perspectives and insights that each individual brought to the event were an addition to the learning experience.
Interested in participating in this one-of-a-kind event? Keep in touch with your Local Representative for updates on the 2024 Engineering Conference.