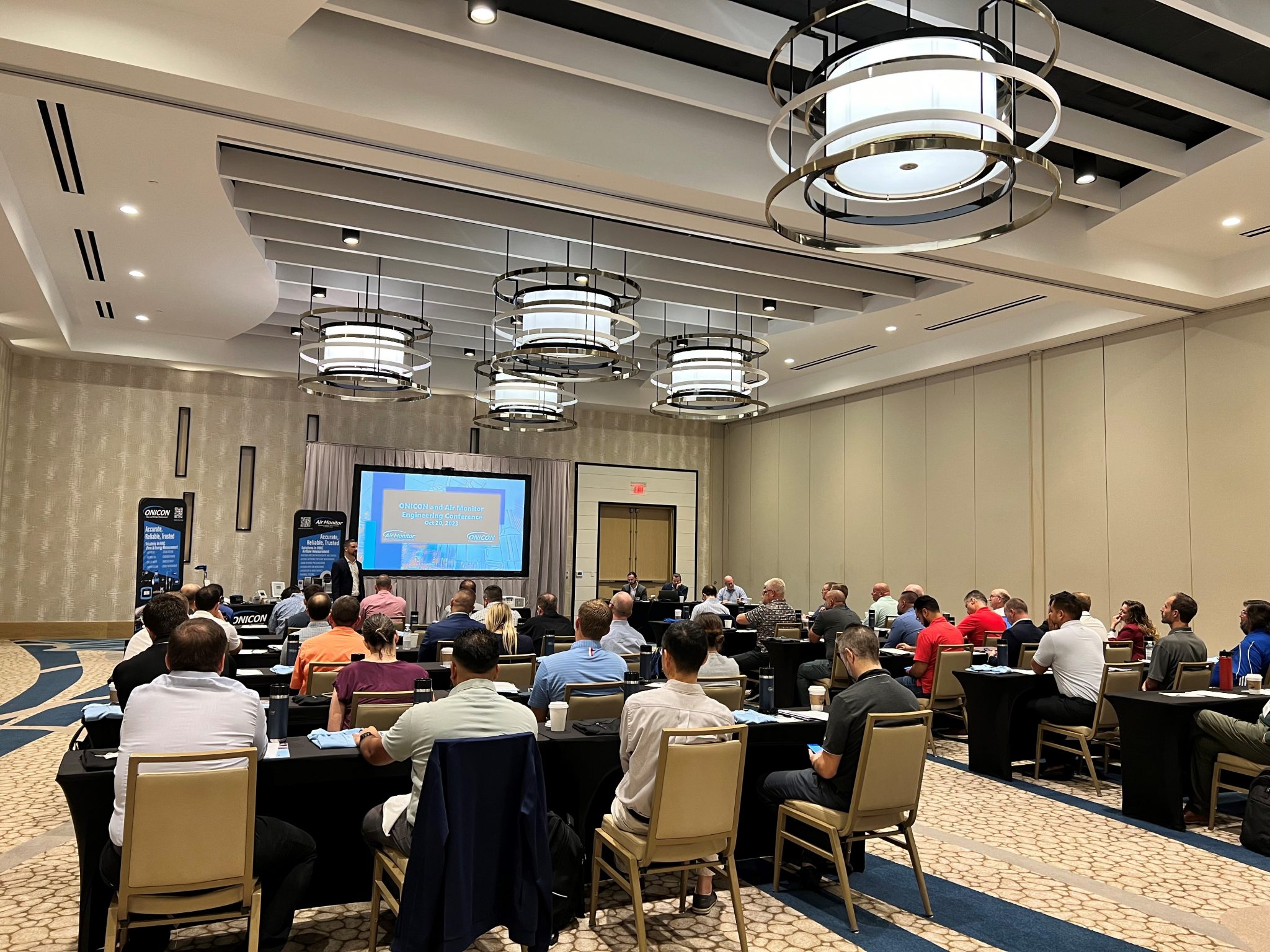 We're excited to share our recent experience hosting this year's ONICON and Air Monitor Engineering Conference and Showcase, which took place October 20 on the stunning backdrop of Clearwater Beach, Florida. Our guests included representatives and their esteemed clients who traveled from all corners of the country to participate in this exclusive event centered around HVAC Flow and Energy Measurement.
The event kicked off with a warm welcome reception Thursday evening at the beautiful Wyndham Grand, offering our attendees a chance to unwind after a day of travel and get to meet with the team.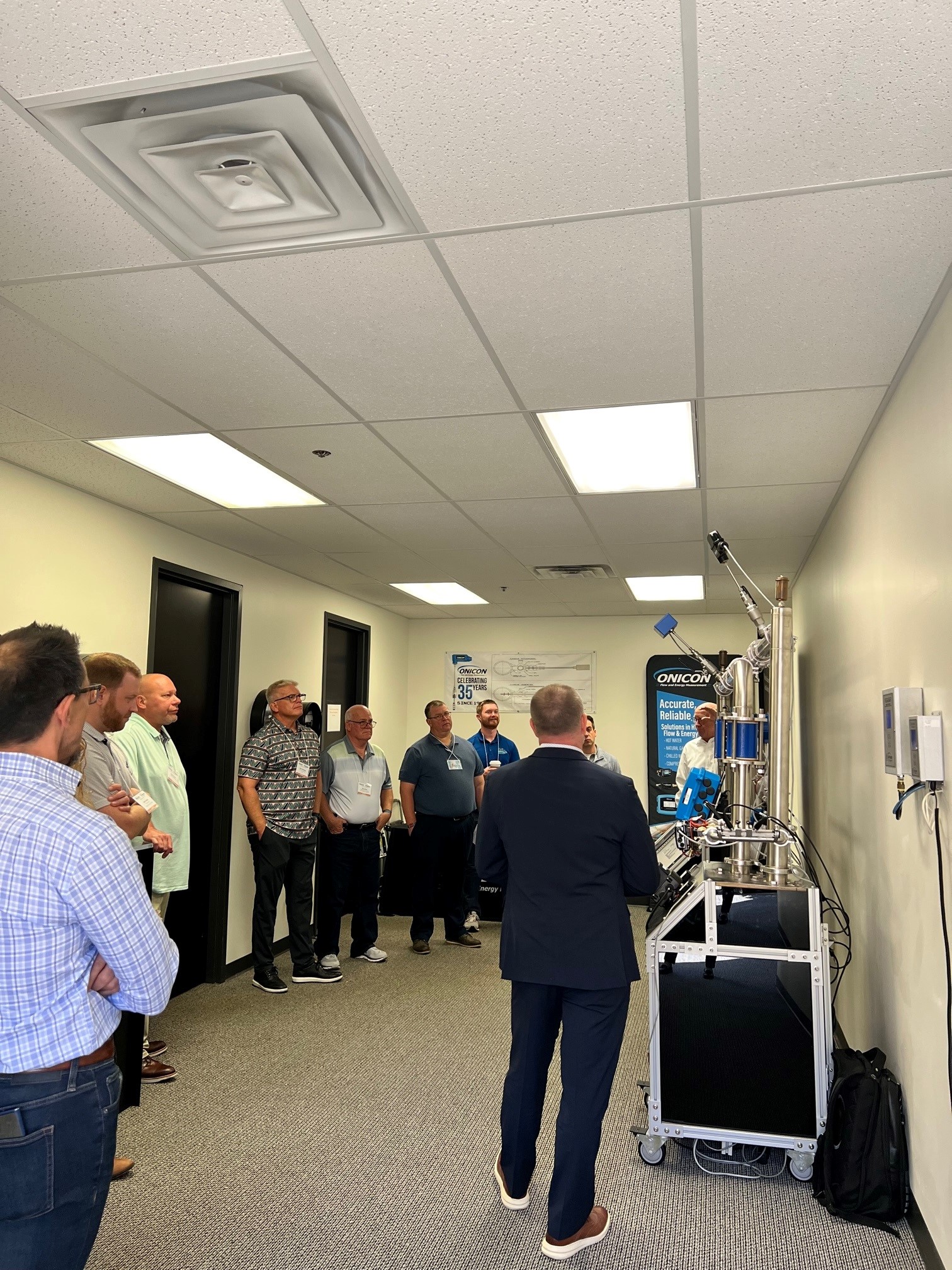 Friday morning was dedicated to an insightful educational session, and then the group was bussed over to the factory for the standout highlight of the event, a multi-faceted factory tour that left our guests truly immersed in the world of engineering innovation. Different from past events, the tour this year was a dynamic experience that featured four distinct stations, each offering hands-on activities and a glimpse into the cutting edge developments within ONICON and Air Monitor. The stations included:
New Product Development. At this station our guests had the privilege of learning about our engineering process and philosophy, interacting with prototypes and emerging products, seeing a Revit demonstration, and gaining a firsthand look at the exciting advancements ONICON and Air Monitor are bringing to the field.
Airflow Technologies Here, the group was introduced to the multiple technologies that Air Monitor offers for HVAC airflow measurement and when to utilize each technology. They also saw a demonstration of each technology in action and a tour of the facility where some of our airflow products are made.
Hydronic and Energy Technologies. Here, participants had the chance to see ONICON's multiple technologies for water, steam, gas, and energy measurement in action on our demo loop. They also got to experiment with various flow and energy meters, learning how these products contribute to the efficiency and performance of heating and cooling systems.
Factory Tour. The heart of ONICON factory was another station where our guests embarked on a guided tour through our state-of-the-art manufacturing facility. They witnessed our products in various stages of production and calibration, as well as observing real-time wet-calibrations, providing an authentic look at the meticulous craftsmanship that goes into each and every one of our devices.
Our factory is a testament to our commitment to HVAC innovation, and changing the event format to include more time at the factory with interactive stations was a huge success.Our guests didn't just see progress, they touched it, felt it, and interacted with the future of HVAC technology. – Emilie Brun, HVAC Marketing Manager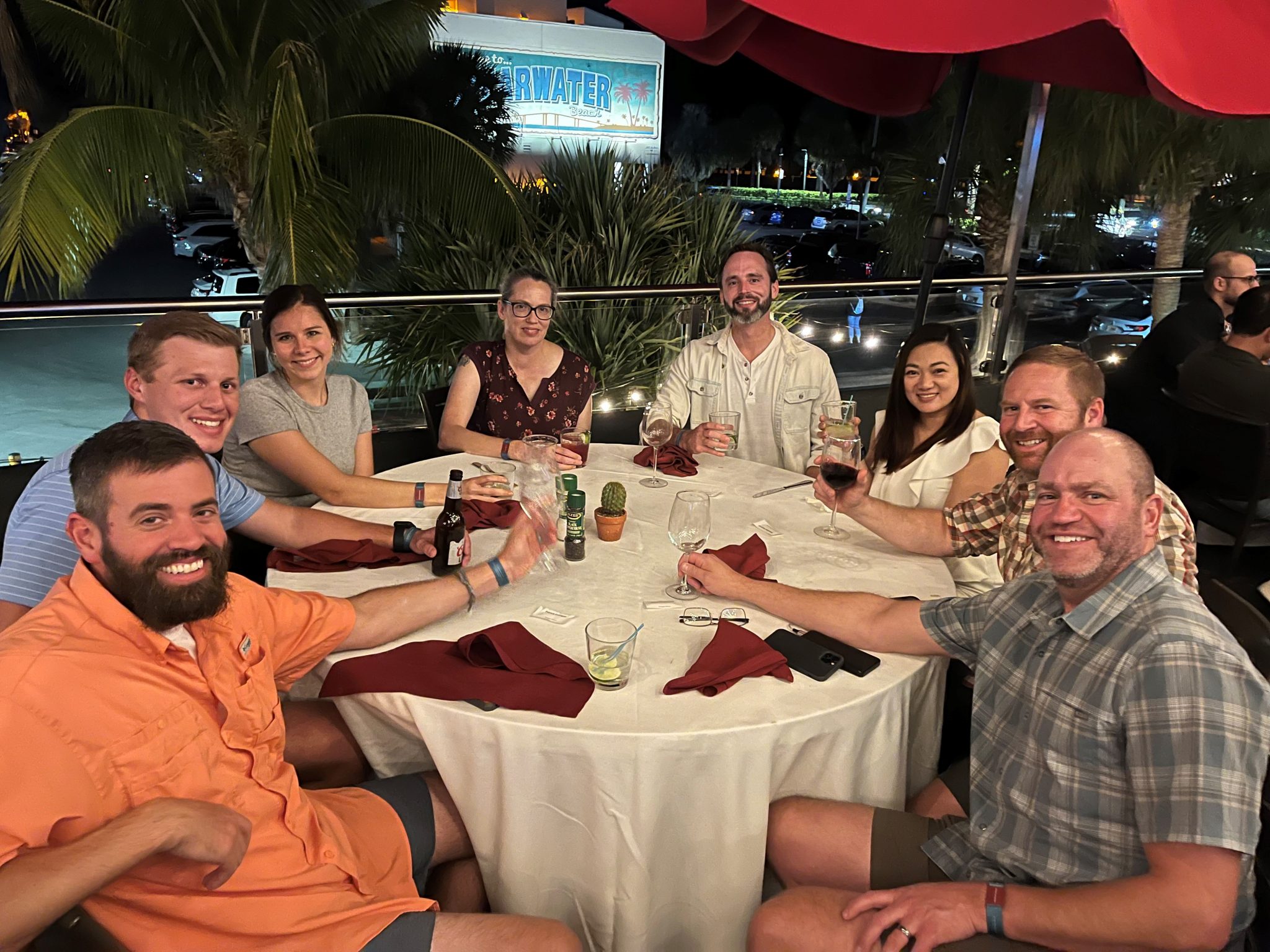 At the end of an educational day, the group gathered for a lovely networking dinner which provided the attendees more time to meet and greet with their reps, ONICON & Air Monitor team members, and other guests while extending their conversations from the conference. Saturday morning brought a memorable fishing outing for our guests, followed by a delightful fish fry where they could savor the fruits of their labor.
One of the greatest things about this event is the chance for our guests to get to meet the faces behind the emails, phone calls, and products. Throughout the event, our guests had multiple opportunities to network with our ONICON Family and see the ONICON Difference in action. We have no doubt that the event will leave a lasting impression on our guests.
The annual ONICON and Air Monitor Engineering Conference plays a pivotal role in enriching the knowledge and perspectives of all our attendees. If you're interested in joining this event in the future, stay in touch with your Local Representative and be on the lookout for the 2024 conference dates to be announced soon.