D-1200 Series Multi-flow Meter Display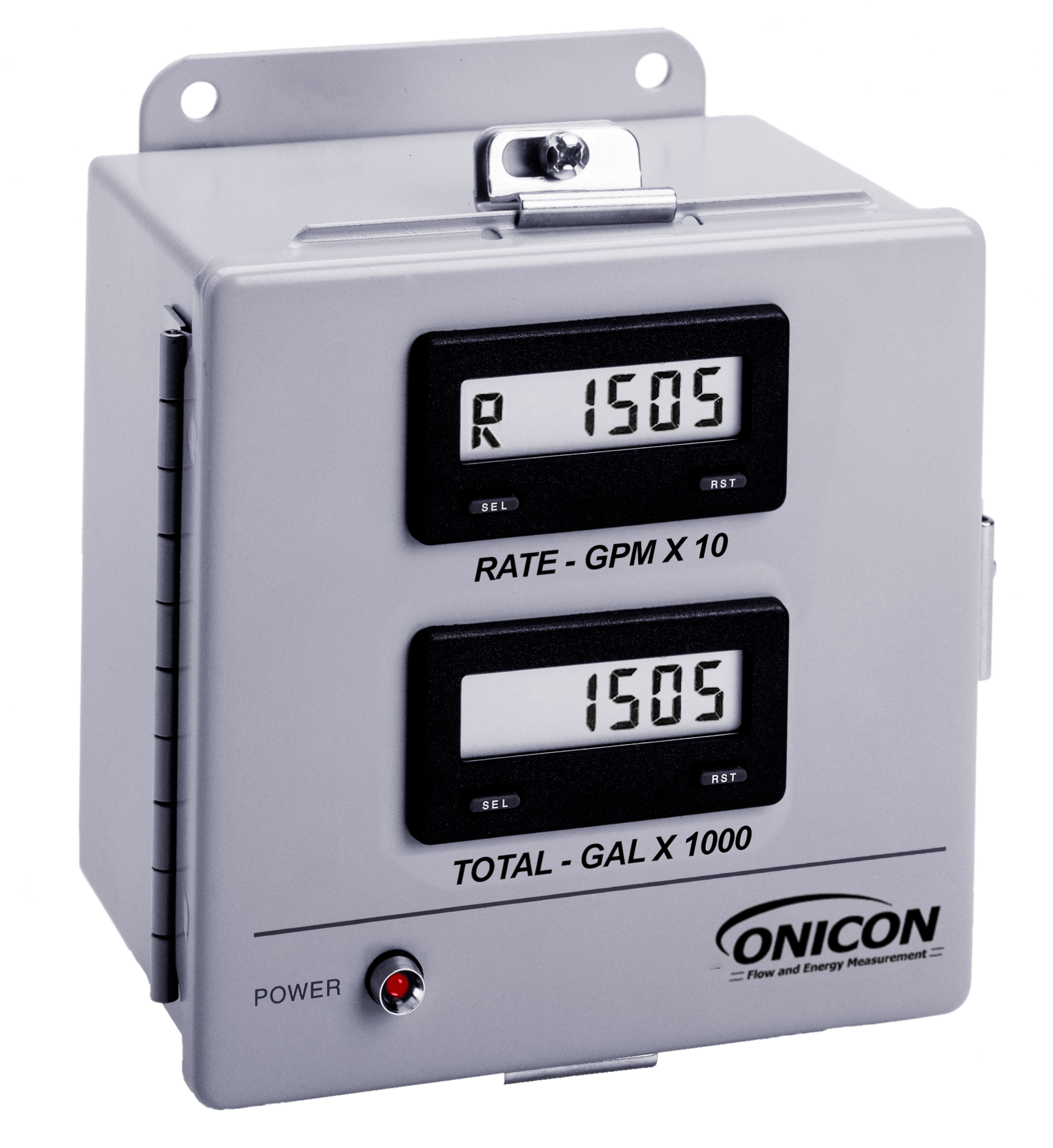 D-1200 Multi displays are modular multi flow meter display centers the combine multiple ONICON insertion and inline flow meters into one complete flow monitoring station. The steel, wall mounted module displays the current flow rate and/or total for each meter. Standard D-1200 Multi displays operate from mains power and each includes a low voltage DC power supply capable of powering most ONICON inline or insertion flow meters.
Typical Applications
HVAC chilled water, condenser water and hot water
Building water, steam and gas
Domestic water
Gray water and irrigation water
Saturated or superheated steam
Process monitoring
Simple to Install
The D-1200 Multi is factory programmed and ready for use upon delivery.
Use as a Local or Remote Display
The versitile display module can be located close to the flow meters or up to several hundred feet away.
Works With Most ONICON Flow Meters
The D-1200 works with the following ONICON flow meters:
F-1100 Series Insertion Turbine
F-1200 Series Insertion Turbine
F-1300 Series Inline Turbine
F-3500 Insertion Electromagnetic
F-2600 Series Inline Vortex (Totalizer Only)
F-5100 Series Insertion or Inline Thermal Mass (Totalizer Only)
F-5200 Series Insertion or Inline Thermal Mass (Totalizer Only)
See selected flow meter order forms.