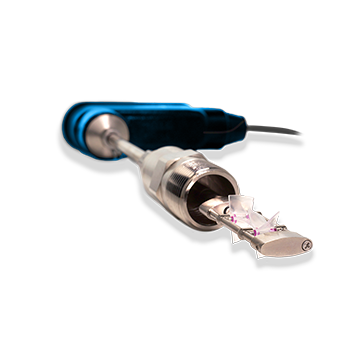 Request a Quote!
ONICON's F-1000 Series is a family of insertion and inline style turbine flow meters that provide accurate, reliable flow measurement in a variety of applications. Each model utilizes ONICON's patented electronic turbine rotation sensing system and unique low mass turbine design that is accurate over wide flow ranges with excellent low flow measurement capability.
F-1000 Series Turbine Flow Meter Typical Applications
ONICON F-1000 Series Turbine Flow Meters are designed to work in pipe sizes ranging from ¾" to 72" in diameter (1" for copper). Uses for the F-1000 Series turbine flow meters include:
Chilled Water
Hot Water
Condenser Water
Domestic Water
Process Cooling
Steam Condensate and Brine.
Highly Accurate
NIST traceable factory calibration performed on every meter, within ±0.5% of reading accuracy at the calibrated (typical) flow velocity and within ±1-2% of reading over a 50:1 flow range. ONICON's price vs. performance is unmatched.
Unequaled Operating Range
Provides repeatable flow data over a 175:1 turndown from 0.17 to 30 ft/s.
Excellent Long-Term Reliability
Patented non-magnetic impedance sensing method, low mass non-metallic turbines with sapphire jewel bearings and tungsten carbide shafts provide a mechanical system that virtually does not wear.
Simplified Hot Tap Insertion Design
Integral hot tap design is standard for all insertion meters and allows installation and removal without system shutdown. Turbine flow meters can be removed and reinserted by hand without special tools.
Integral Conditioned Outputs
Electronics enclosure includes integral conditioned output circuitry for ease of installation. Analog output models include both 4-20 mA and 0-10 VDC signals. Isolated analog, dry contact switch and frequency outputs are also available.
F-1000 Series Turbine Flow Meter Bluetooth Configuration Quick Start Guide
F-1000 Series and F-3500 Insertion Flow Meter Installation Procedure
F-1000 Series and F-3500 Insertion Flow Meter Removal Procedure