FT-3400 Insertion Electromagnetic Flow Meter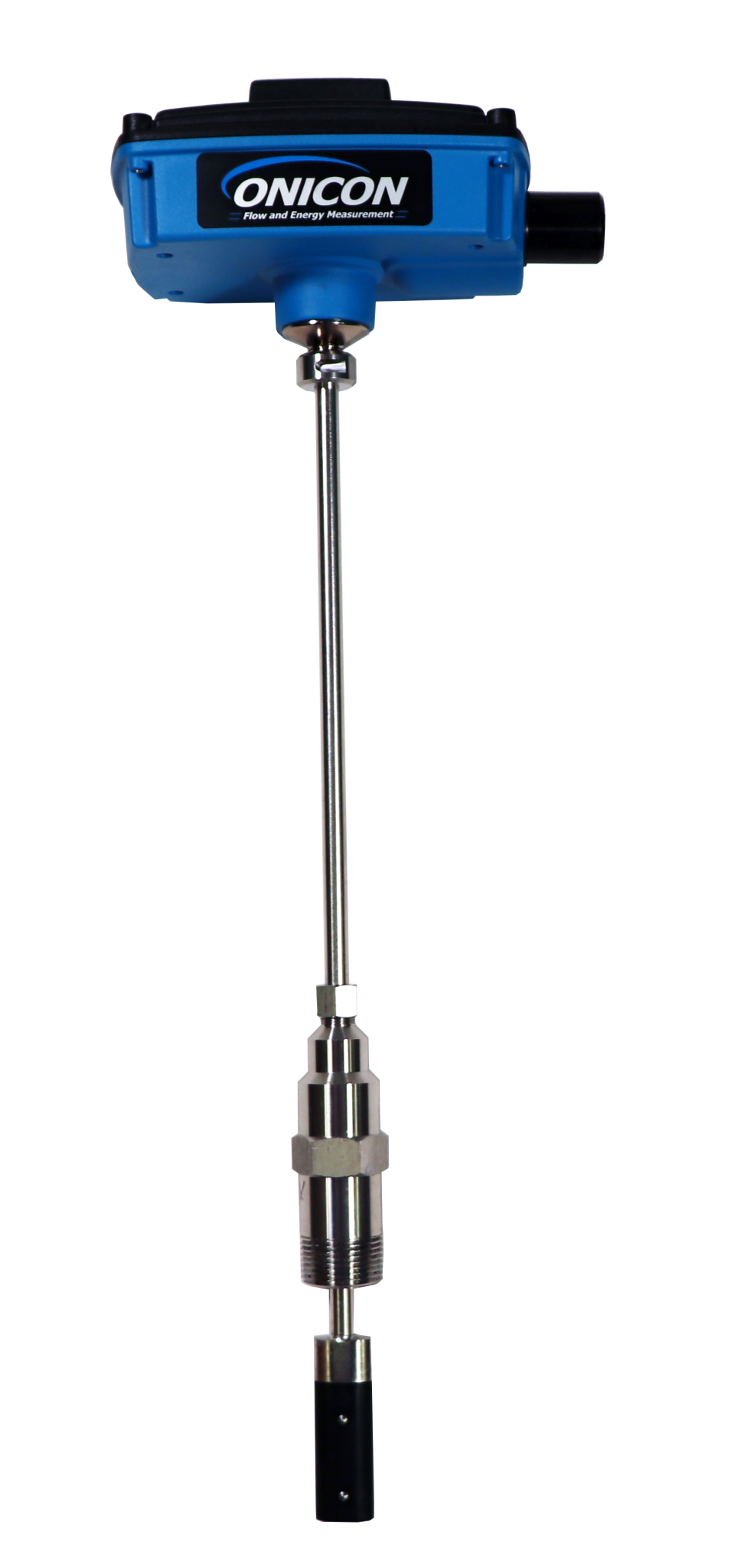 Request a Quote! ONICON's FT-3400 series insertion electromagnetic flow meters are suitable for measuring electrically conductive liquids in a wide variety of applications. Each FT-3400 provides current and voltage analog output for flow rate, a high-resolution frequency output to drive peripheral devices, a scalable pulse output for totalization, and a master alarm signal. The FT-3400 provides a contact closure signal for bidirectional applications for flow direction
The FT-3400 Insertion Electromagnetic Flow Meter features ONICON's unique hot tap design that allows for easy insertion or removal from the pipe without the use of special tools and without disrupting flow. The low maintenance design is provided ready-to-use without the need for field programming.
FT-3400 Insertion Electromagnetic Flow Meter Typical Applications
The FT-3400 is ideal for chilled water, hot water, domestic water, condenser water, water/glycol, and municipal water applications.
Highly Accurate Over a Wide Flow Range
Highly efficient sensor design and continuous auto-zero function improve accuracy and sensitivity, particularly at low flow rates. Each flow meter is individually wet calibrated and accurate to within ± 1.0% of reading.
Simple Installation and Commissioning
Each flow meter is factory programmed and ready for use upon delivery.
Excellent Long Term Reliability
Low maintenance, no-moving-parts flow sensing technology works well in difficult flow measurement applications such as open loop condenser water flow.
Ideal Solution for Retrofits
The innovative hot tap adapter design allows for wet tapping pipes without interrupting flow.
F-3500 Series Insertion Electromagnetic Flow Meter Small Pipe Installation
F-1000 Series and F-3500 Insertion Flow Meter Installation Procedure
F-1000 Series and F-3500 Insertion Flow Meter Removal Procedure