OAM II Outdoor Airflow Measurement System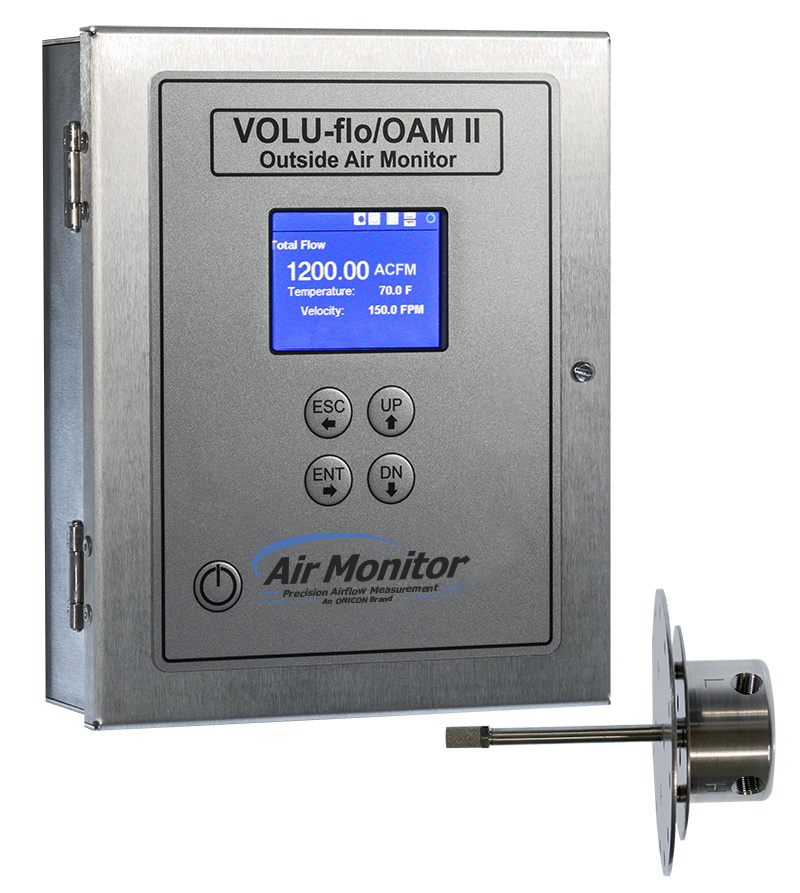 OAM II Outdoor Airflow Measurement Systems consist of the OAM II Transmitter with built-in barometric pressure sensor, one or more uni-sensors or OAM II Airflow Stations, and one or two temperature sensors. The system has been designed to measure the actual airflow rate to within ±5% by measuring differential pressure across a fixed inlet, such as a louver, screen or layer of expanded metal.
The OAM II Transmitter has been optimized for most common outdoor airflow applications. It is provided with a color graphics display, 4 analog outputs and RS485 BACnet / MODBUS.
Air Monitor's uni-sensor flow element is made for outdoor airflow measurement. It is unaffected by airborne dust, debris, and moisture. The innovative design provides reliable flow measurement without the need for long straight runs and it is largely immune to effects of shifting wind loads and wind gusts.